Prismatic Ltd is formed around three leaders in the small satellite and HALE UAV industry, now developing novel aerospace systems with BAES.
Prismatic are demonstrating lower cost and faster testing, for evaluation and demonstration of HALE technologies, applications and operations.
UAV Test Pilots have been working with Prismatic for over three years both at our private and secure flight test centre and Prismatic test centres around the world.
We are currently supporting their exciting Phase 8 programme.
PHASE-8 is an accurate Reynolds number vehicle able to replicate the behaviour and performance of a HALE UAV flying at 65,000ft – but by flying at sea level.
This approach enables a much lower cost and faster approach to testing, evaluating and demonstrating HALE technologies, applications and operations using a vehicle with the correct configuration, flight performance and behaviour.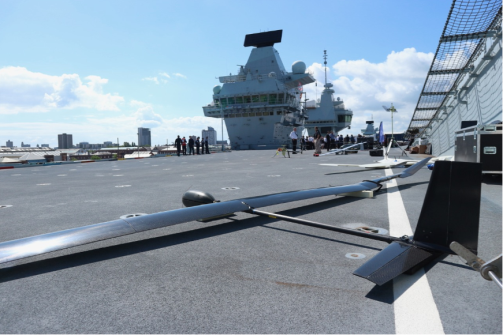 With an 8.75m wingspan and all up mass under 12kg the vehicle can be transported in a 2.4m transit container, hand launched and recovered direct to ground – but still allow operations of over 8 hours duration on batteries alone or multi-day missions using solar power and rechargeable batteries.
UAV Test Pilots Paul Heckles is at the controls of the Phase 8 as it's put through its paces at UAV Test Pilots secure flight test centre.
Paul Brooks - Managing Director of Prismatic - says:
We work on the leading edge of aerospace technologies. We succeed because we have learned how to balance the risks associated with continuous and rapid innovation, cost and time. We work with UAV Test Pilots because they understand these issues. This makes them very easy to work with and they have integrated seamlessly into our development team.
Prismatic's success with Unmanned Aerial Vehicles (UAVs) and small satellites has been achieved through the application of simple to understand – but demanding to pursue – principles for both the technical and management challenges. The challenges of persistent flight in the thin, cold stratospheric environment are therefore obviously demanding and there is no magic – so how did we succeed when everyone else (to date) has failed?
Discover the answer at Prismatic Ltd.