Obscure Engine Problem Diagnosis Saves Time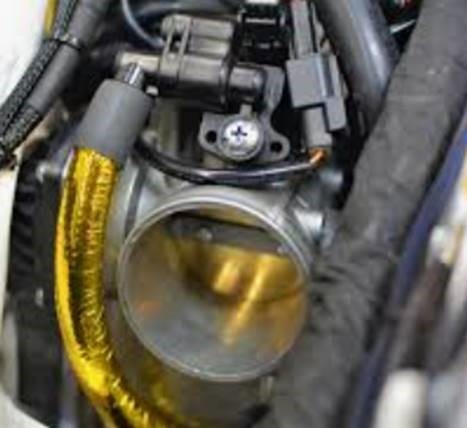 Project Impact
Potential engine failure incident avoided
Time to diagnose fault significantly reduced
Time and complexity to fix fault significantly reduced
Key Learning Points
Faults with obscure causes cost a disproportionate amount of time to solve for the inexperienced.
When under time pressure, it's sometimes the case that a flight test will take place even though an intermittent fault is known to exist.
In this case, 'experience' solved an engine problem within ten minutes – a problem that had already consumed several hours and would have consumed several more.
Cause
Poor seal between tygon fuel pipe and carburettor
Aircraft Type
Large petrol engine radio controlled model aircraft (equivalent to a 10kg UAV) – approximate value £10,000
Circumstances
The experienced owner of a large petrol engine model aircraft sought Dave Wilshere's help in diagnosing the issue that was causing his engine to run inconsistently.
The engine had become difficult to start and sometimes stopped without warning. The owner had checked various engine related components and could not find anything wrong. He was about to remove the engine and begin a strip down which would have taken some hours.
Talking Dave through the checks he had completed on ignition and fuel related items, the owner mentioned that he had removed the engine for unrelated maintenance.
The problem appeared to be fuel supply related, but
no

obvious failure

or

problems

were apparent.
The problem to Dave appeared to be fuel supply related, He checked the fuel system and its installation and found no obvious failure or problems.
He asked the owner to talk him through the precise steps he took when refitting the engine. Dave noted that when refitting the fuel tube to the carburettor the owner had simply pushed the existing tube onto the carburettor – a very obvious and natural thing to do.
Dave immediately checked the 'fit' of the tygon tube over the carburettor nipple and found that he could easily rotate it back and forth. This meant that a firm seal had not been made and air could, and was, leaking into the carburettor and causing the inconsistent running.
Over time, tygon tube hardens where it meets the carburettor and, as a result, loses its flexibility. So the solution to the problem was simply to trim back the fuel tube to a more flexible piece. This then will flex over the nipple and form a tight seal. Problem solved.
Elapsed time to solution – 10 minutes.
40 plus years of experience really does make a difference when time is money, the amount of money available is not infinite and 'time to market' is everything.