Multi Engine Failure on Maiden Flight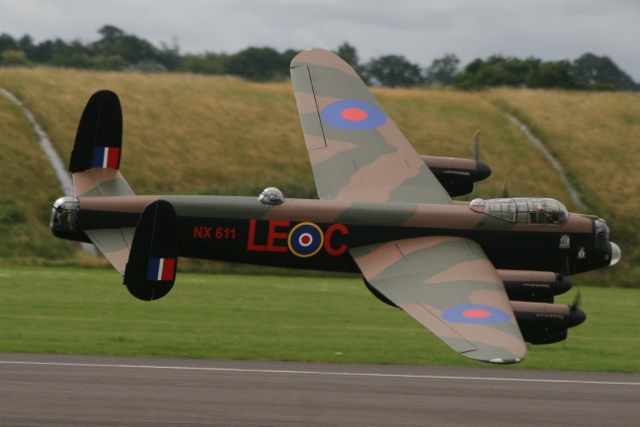 Project Impact
Asset saved from major damage or possible total destruction
Time and cost saved in reconstruction
Key Learning Points
Need for clear 'maiden flight' flight test protocol
Not to deviate from those protocols even when under extreme pressure to do so
Need for improved fuel system design and better components
Improved construction skills needed for engine cooling ducts
Earlier project involvement from an experienced professional Test Pilot would have identified and resolved the underlying causes which, in turn, would have avoided the incident.
Causes
Poor fuel system design and choice of components
Poorly constructed engine cooling systems
Aircraft Type
Large Scale Multi-engine RC Bomber (equivalent to a 19kg UAV) – approximate value £12,000
Circumstances
Dave Wilshere was asked to test fly a large four engine bomber with which he had had no previous dealings. The nervous owner had around him a large group of fellow modellers with cameras who wished to record the event. A lengthy engine test run on the ground revealed no apparent defects.
Dave took off and, in line with his maiden flight testing protocol, climbed for height since more height gives a longer time to recover should a failure occur. Dave's protocol demands that, for a maiden flight, the aircraft must demonstrate that, among other things, the fuel system can deliver appropriate amounts of fuel to the propulsion system for the duration of the flight. This test involves remaining at height whilst flying circuits.
Shortly after take-off the assembled group of 'photographers' began asking Dave to fly low level passes so that they could get some 'great shots'. The pressure to fly low became intense. Dave's experience and discipline allowed him to resist these pressures and the high level of distraction they were causing and refused to fly at low level.
On the third circuit


both

starboard engines

stopped
On the third circuit both starboard engines stopped.
With two engines stopped the aircraft was now receiving asymmetric thrust – i.e. it will turn violently in the direction of the failed engines. Recovery from this condition requires high speed and counter-intuitive actions.
Three things saved the aircraft:
Dave had a rigorous protocol for maiden test flights
He did not deviate from that protocol even when under extreme pressure to do so
He had the skill and experience to recover the situation and save the asset
The incident would have been avoided if Dave had been consulted earlier in the project or given time to do a complete review of the aircraft, its systems, construction and components.